Description
Tenda F9 600Mbps Wireless Wifi Router specifications: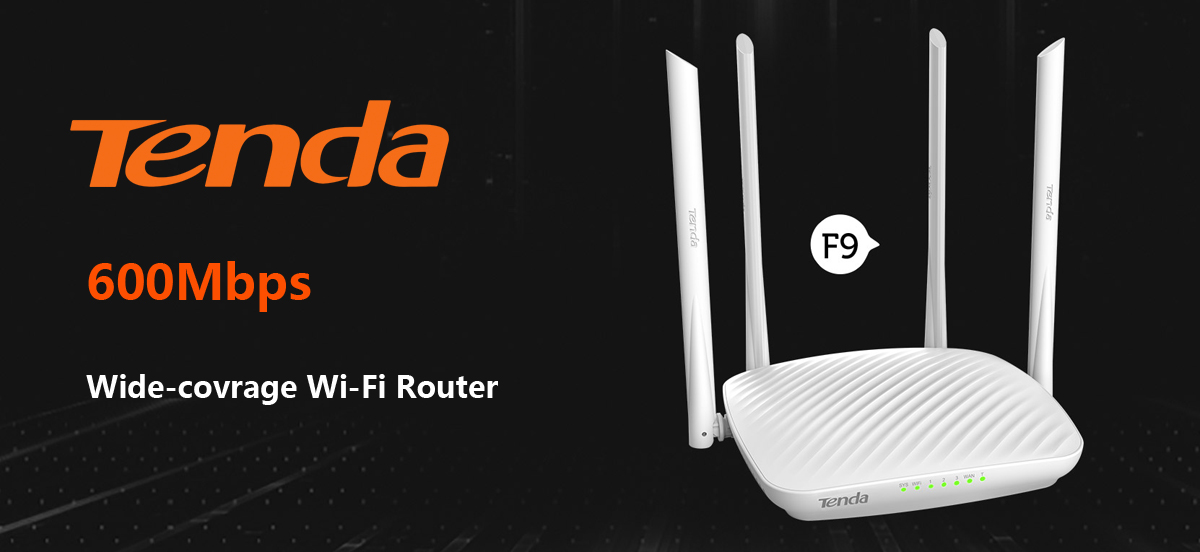 Tenda F9
600M Whole-Home Coverage 802.11n Wi-Fi Router
Enjoy smooth, lag-free media streaming, video chat, web browsing and more with up to 600Mbps throughput. Four high-gain antennas deliver outstanding coverage and signal strength, while beamforming technology allows the router to target and focus its Wi-Fi on connected devices for strengthened connection. Three Gigabit Ethernet ports are ideal for your gaming console and gaming desktop. And a smartphone app keeps you informed of the router status anywhere in the world.
600Mbps High Speed Whole-home Coverage Wi-Fi Router
Compared to 450Mbps and 300Mbps products, this router has higher transmission speed for more efficient and smooth applications. It supports more devices connection at the same time.
High-Gain Omnidirectional Antennas, Incredible Wi-Fi Coverage and Reliability.
Beamforming+ Enhances the Wi-Fi Range and Stability
Router with Beamforming+
Locks on to your Wi-Fi receiving devices. Stable and strong.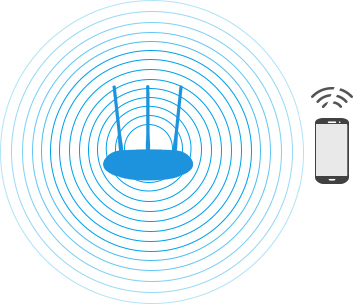 Router without Beamforming+
Simply blast Wi-Fi in all directions. Unstable and weak.
Easy Setup, Easy Life
When you forget the broadband account and password, you can use the Broadband Account & Password Migration Function to copy the old router's broadband account and password directly to the F9.
Smartphone APP for Remote Management Anytime and Anywhere.
You will be reminded when unidentified devices connect to the network.
You can add unknown user to blacklist through the phone APP with one touch.
Buy online the Tenda F9 600Mbps Wireless Wifi Router at the best price from Agizaonline in kenya and have it delivered to your doorstep if within Nairobi.