Description
Sony XAV-AX200 Car Receiver Specifications:
Order online the Sony XAV-AX200 Car Receiver at the best price from Agizaonline in kenya and pay on delivery at your doorstep if within Nairobi.
A perfect choice for smartphone integration, it features Apple CarPlay and Android Auto connectivity. This allows you to control your favorite features with the units touchscreen or voice commands, as well as receive spoken directions from navigation apps. To further simplify your life, it even automatically detects the type of phone you're using!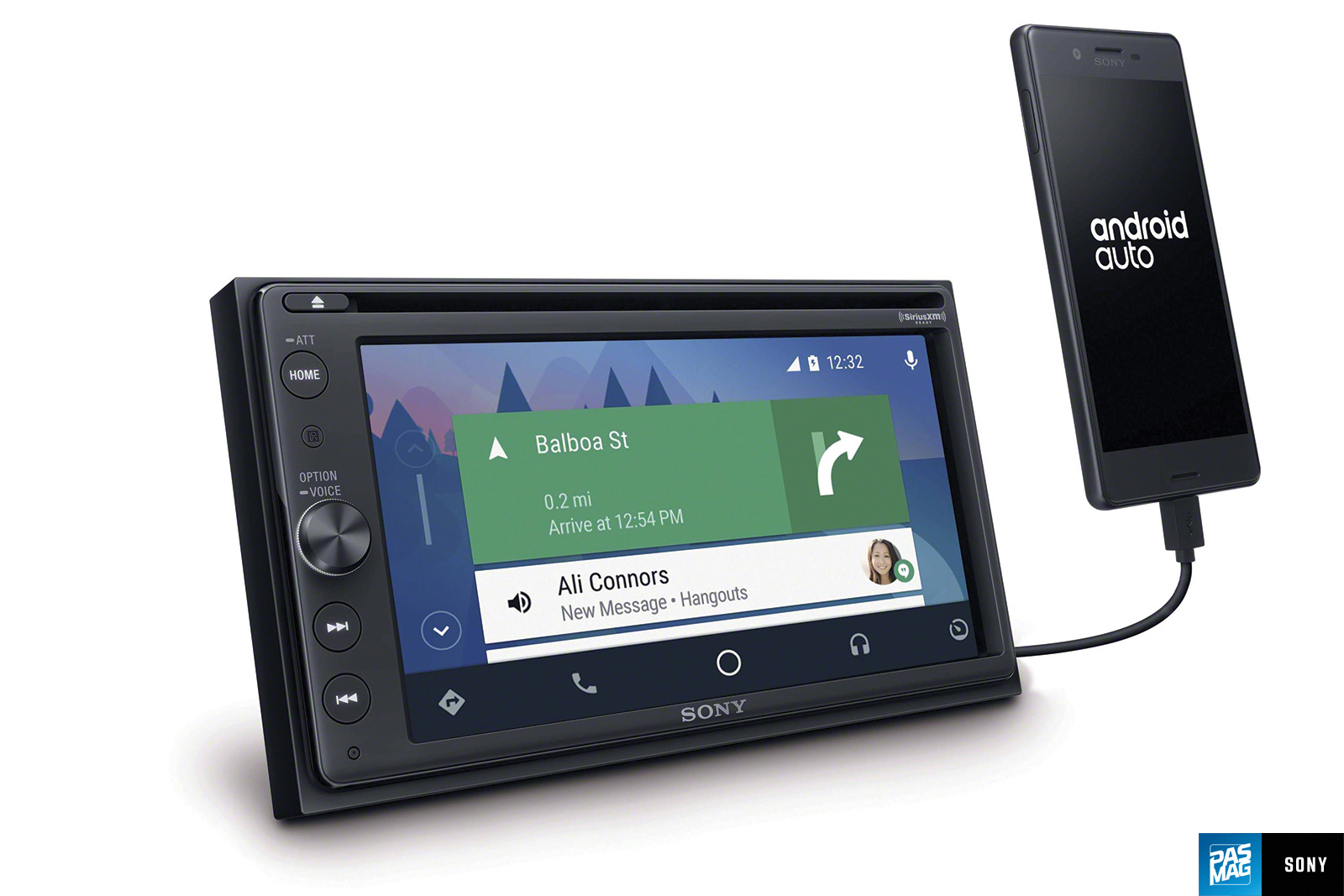 In addition to the DVD player, the XAV-AX200 also comes with a host of other features and functions, but the real story here is the availability of Android Auto and CarPlay. Apple's CarPlay has been around for a while now, but only recently has the Android Auto app really taken off, and people in the know seem to think it's going to be even more popular than the Apple system. Whether you're an Apple or an Android person doesn't matter, what's important is that a compatible receiver, like this Sony, allows you to push the information on your phone to the large display in the car's dash. This keeps your phone out of your hand, and makes you safer while driving. Navigation is always at the ready, and you can even have your text messages and emails read to you. Any phone-based apps like iHeart Radio, Spotify, or Pandora will now work on the display of the Sony radio in your dash.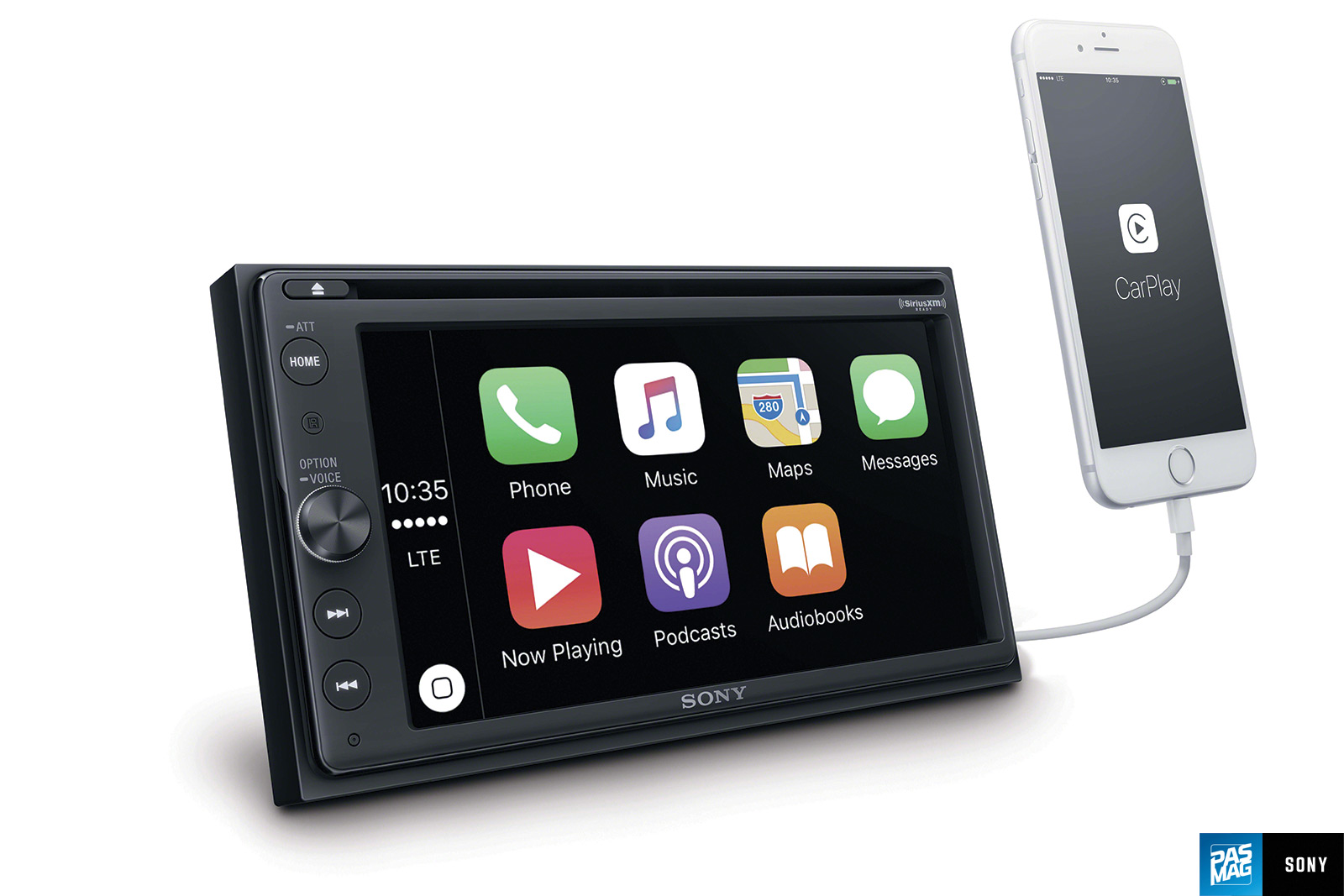 The XAV-AX200 has other cool features as well, such as three camera inputs for three externally connected cameras (one must be reverse), allowing the driver to link up to them and view the images on the receiver's display. Of course, the unit also supports Bluetooth hands-free calling and streaming, SiriusXM Radio, and it will even play back FLAC audio format files stored on a USB drive.
On the audio side of things, the Sony won't disappoint. A 20×4 amplifier is built in, and there are front, rear, and sub-out pre-amp connections, with four volts of output. Combine that with a 10-band EQ, Sony's "Extra Bass" bass reinforcement, DSO (Dynamic Stage Organizer) and built-in crossovers, and you've got a ton of tunability and adjustment at your fingertips. The XAV-AX200 is compatible with many factory steering wheel controls, without needing an adapter.
CONTROLS AND FUNCTIONALITY
It boasts a clean and simple layout of the controls and on screen menus. Everything is extremely intuitive to use. The touchscreen works well and provides sharp, clear video performance. Also you'll give a nod to the rotary encoder-style volume control, which is simply the best possible way to control the volume on a car radio; you don't have to look for a button, and when your hand falls on it, you simply rotate the knob. It doesn't get simpler or safer than this. In addition, there are hard buttons for track up and down, as well as a home button for the main screen. If you like to customize your screen, the Sony provides several different wallpapers to choose from, or you can import your own image via the USB port.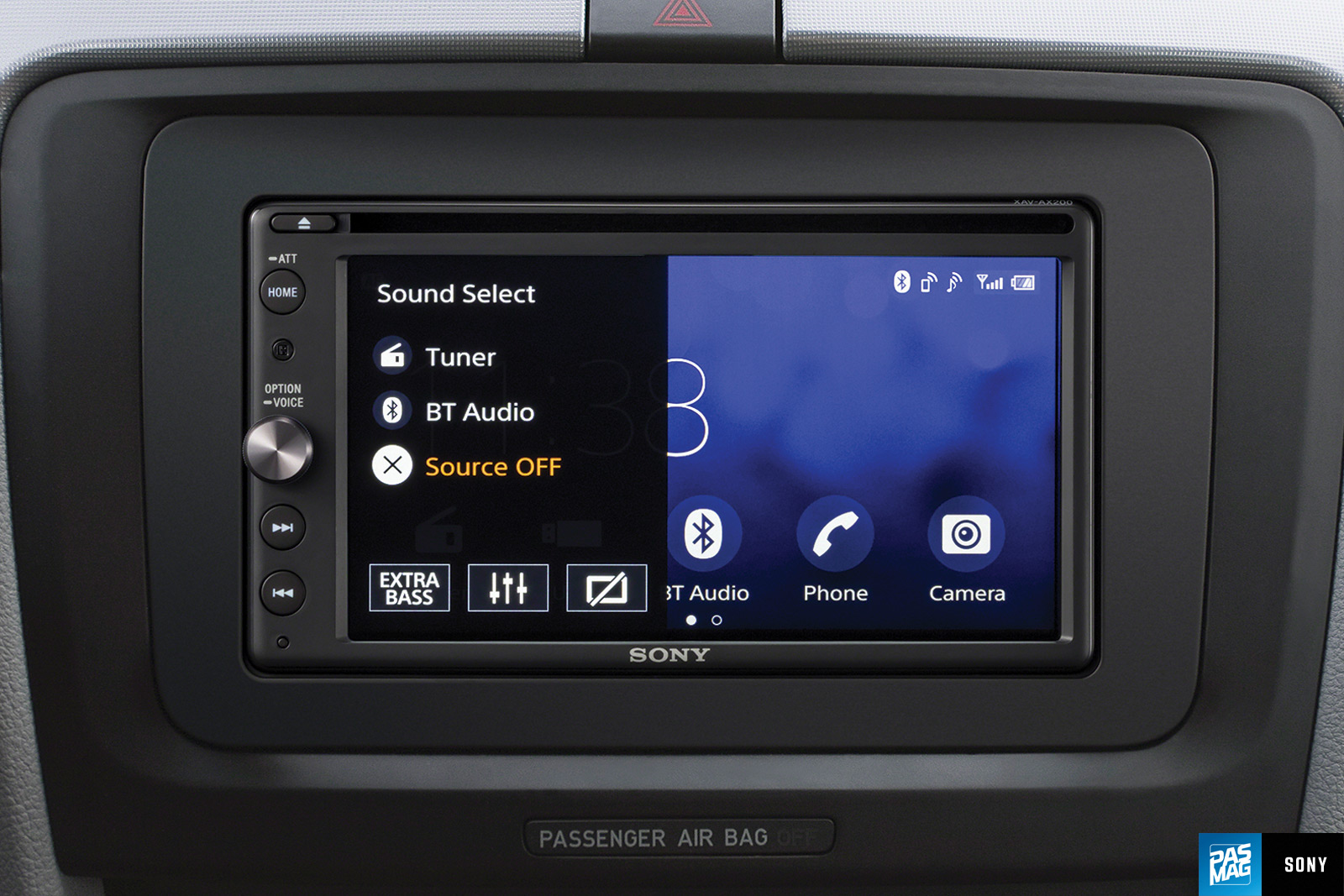 AUDIO PERFORMANCE
Sony over time has proved to be a good sounding unit, regardless of the source selected. The tuner pulls in all your favorite stations easily. When listening to a standard CD, the sound is natural and uncolored, with zero audible noise. Bass response is full, deep and powerful, while details in the highest frequencies are distinct and easily identified, but not at all harsh or hard sounding. Listening to most of your favorite hits, the vocals are clear and natural sounding, and the stereo separation is excellent as well. Switching to a USB drive and some high-resolution MP3s, the results are pretty much the same as the CD section. The Sony's sonics leave little to ask for. USB track search and selection is reasonably fast, and you can also search quickly via a file list. Oddly enough, the XAV-AX200 does not support iPod connectivity.