Description
Sokany Electric Stand Mixer-2Ltrs Pics: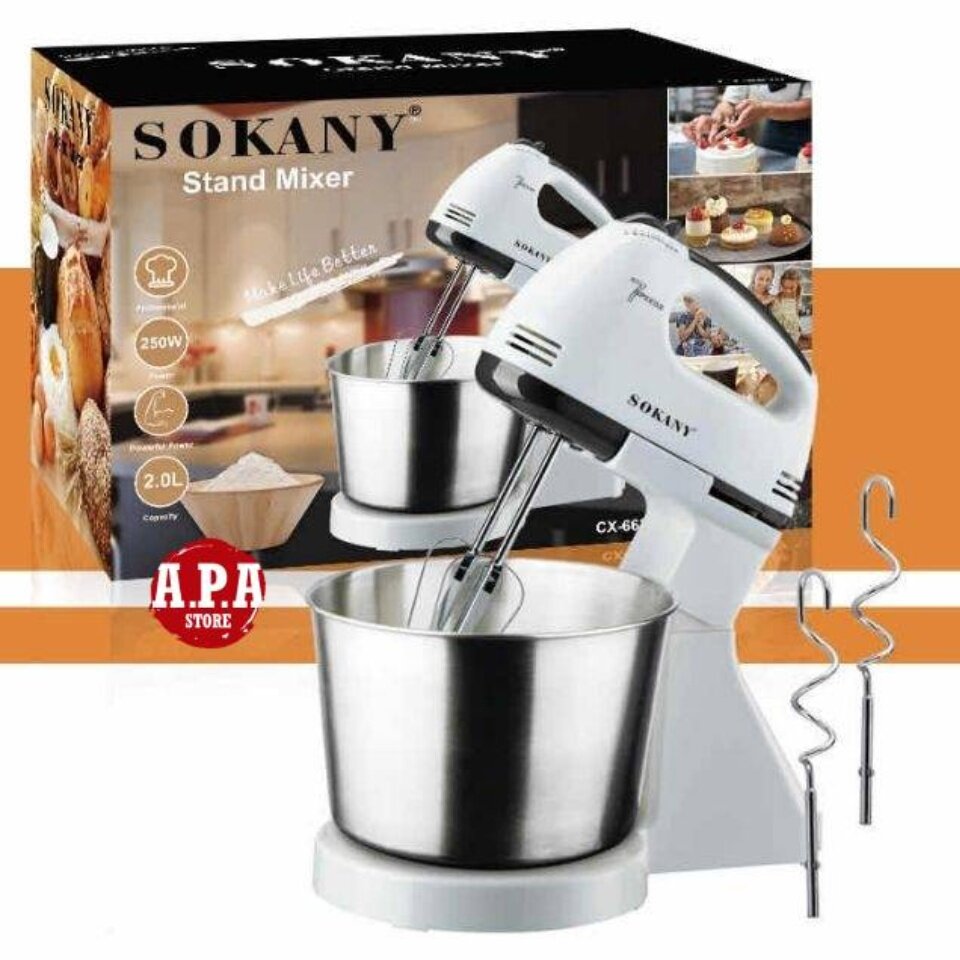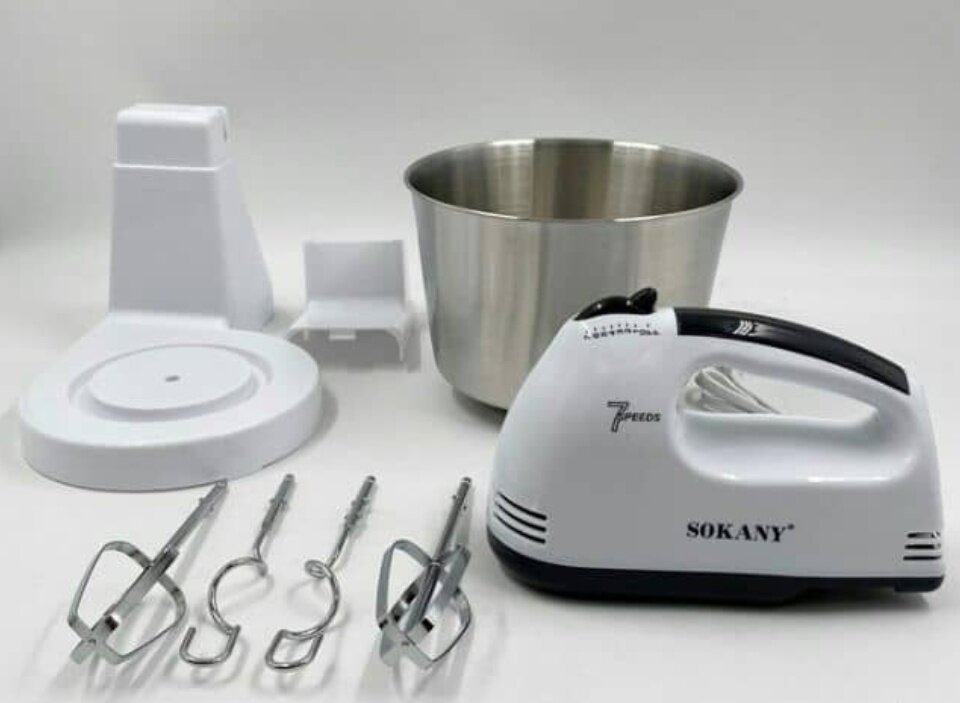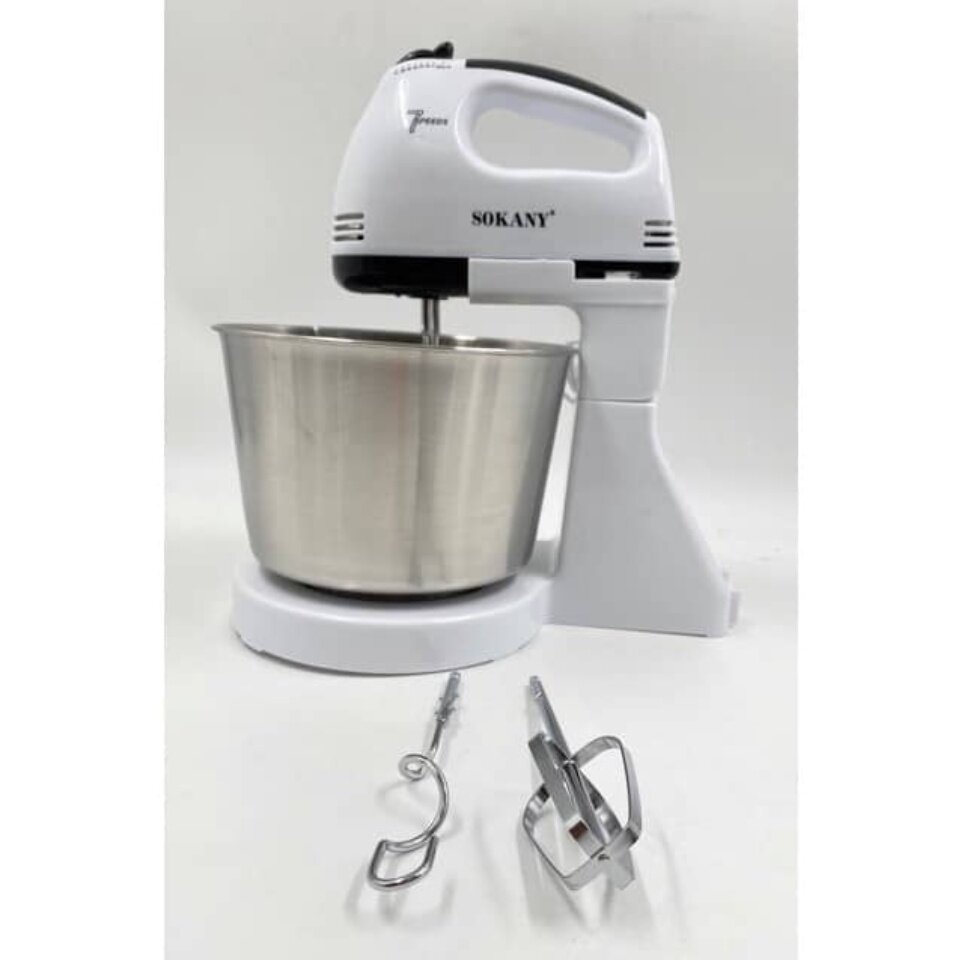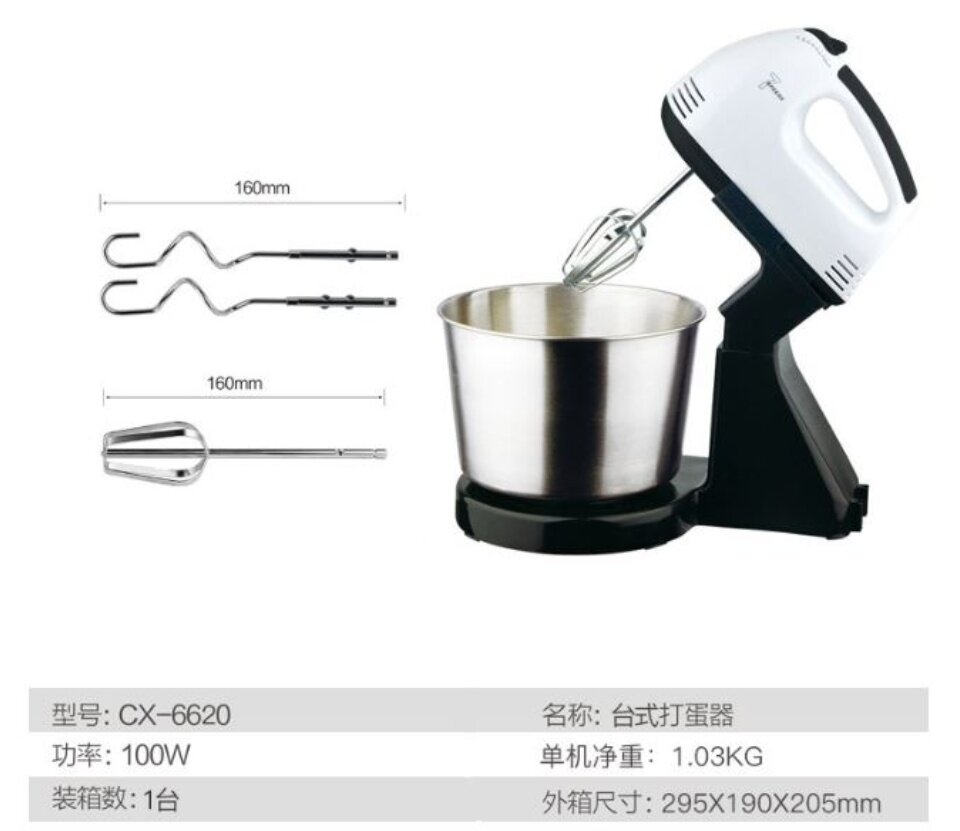 This mixer is the ultimate kitchen appliance for baking lovers. Our Scarlett Hand Mixer offers functionality at your fingertips. With an impressive 250W motor and turbo setting you can effortlessly whisk, mix and knead your ingredients.
Some might think that baking is all hard work and sweat. The strength needed to mix those eggs and butter, the mess form mixing in the flour is just too much to deal with. Though if you just love baking away mouth-watering cakes, cookies, breads, scones and other treats in your little heaven of kitchen, you'd do it anyway. But hey, why go through all that when you have Scarlett Hand Mixer. You can now stand back, relax and let Scarlett Hand Mixer mix it for you!
Mix Away
Scarlett Hand Mixer is powered with 7 mixing speed levels which enable you to whisk, whip, and mix your batter or food accordingly and perfectly without any mess or spills. Its ergonomic shape makes it easy for to hold them without it causing your hand to ache.
No Mess Is the Best
Scarlett Hand Mixer has 4 interchangeable special beaters to help you mix up your different dough or batter easily. From mixing cake batter, whisking egg for that morning scramble or making that scrumptious cookie, Scarlett Hand Mixer has all the special mixing head to do just anything for you. In addition, on the plus side it is easy to clean too.
Order online the Sokany Electric Stand Mixer-2Ltrs at the best price from Agizaonline in kenya. Pay on delivery at your doorstep if within Nairobi.