Description
Pioneer TS-A6976S 3-Way Car Speakers Specifications:
Pioneer's next generation of TS-A series speakers offer improved bass and dynamic range, higher power handling and a new cosmetic design. The TS-A speakers are designed to replace the vehicle's factory installed speakers and produce improved sound quality at exceptional value. The TS-A line includes a new highly rigid Multilayer Mica Matrix Cone structure for a wider dispersion of sound with deeper bass, and a new tweeter designed to deliver an improved range of mid to high frequencies and produce optimized sound at higher volumes. The technology improvements offer better performance, enhanced sound quality and the ability to play a larger variety of popular music with heavy bass including hip hop, dubstep, and alternative rock.
High-quality appearance and universal design enhance the vehicle interior. Hign durability can withstand even severe use (fully covered mesh grille included for 6″ x 9″ models). With the balanced combination of the parts, higher power handling ability is realized for more impactful sound and vibrant music playback (Max Power increased for TS-A1676S and 6″ x 9″ models).
New MMM Cone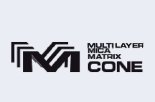 The new A-Series speakers feature a multilayer mica matrix cone where a surface containing mica properly maintains the cone's superior rigidity and internal loss while another layer makes excellent use of light, water-resistant material.
Impactful Tunes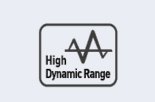 Now with an increased dynamic range and linearity, users will be able to hear and feel deeper bass, in addition to smoother and extended treble.
Improved Power Handling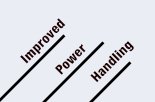 The TS-A6996S, TS-A6986S, TS-A6976S, TS-A6966S and TS-A1676S can handle up to 10 percent more power than their predecessors, enabling a higher peak reproducible volume at minimal distortion.
P.F.S.S. Spider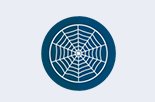 Originally developed for the flagship PRS-Series, the Progressive Flex Suspension System further enhances bass performance and durability of the TS-A6996S, TS-A6986S, TS-A6976S, TS-A6966S,TS-A1686S and TS-A1606C speakers.
Made To Last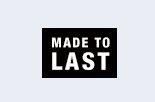 Complementing the stylish design of these speakers is a new full-face mesh grille, used by the TS-A6996S, TS-A6986S, TS-A6976S and TS-A6966S to prevent dust from entering the units, which can damage the internal components.
Order the Pioneer TS-A6976S 3-Way Car Speakers at the best price from Agizaonline in kenya and pay on delivery at your doorstep if within Nairobi.